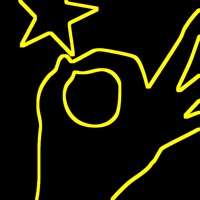 Next release on Hotfingers is very special.Sin Tek -House is feeling EP. Nice grooves, Dancing vibes, Housey feelings - that's why we love it! This is an EP, incl. two house originals. Don't miss your copy! It's MUSIC!
Release Date:27th of February on Hotfingers
Listen The Preview Now:
Sin Tek - House Is Feeling (Original Mix)
http://soundcloud.com/303lovers/sin-tek-house-is-feeling
Sin Tek - Good Evening And Welcome (Original Mix)
http://soundcloud.com/303lovers/sin-tek-good-evening-and
BUY IT NOW EXCLUSIVELY ON BEATPORT
https://www.beatport.com/en-US/html/content/label/detail/8867/hotfingers
Read some of the feedbacks:
Vigorito Danilo (Orion Muzik inc.)
really good house music ; ) will djing!!!!
Filthy Rich / Spektre (Toolroom / Respekt)
Nice tracks here man...old school flavour

Ken Fan (Space Ibiza)
cool smooth,deep groove-Mi Gusta
Timo Garcia (Yoshitoshi)
love the Barry White album crowd noise sample in the background of the first track (what a trainspotter!)but think i prefer the beats in the 2nd track here

Rod B. (Mur Music -UMF Radio Ibiza Brazil)
Great release!
Oliver Klein
Good Evening... Nice Track!!
ThreeSixty (Toolroom / Funk Farm / Definitive / Maquina Music)
Awesome old skool vibes, 'Good Evening and Welcome' is the stand out track for us support...
Pena (Flow)
good evening is quite cool. not my style though
Jens Lissat / Lissat & Voltaxx (TOOLROOM/Hotfingers/Stealth/Spinnin/)
Good Eve... very 90s retro house!!
Redondo
Good Evening for me, sweet groove
Anil Chawla (Global Underground, Cr2, Saved, Vapour)
Good Evening and Welcome for me... Very nice.
Angel Stoxx (Hotfingers,303lovers)
just PERFECT! Lovin it, totally my style
Vlada Asanin (Crystal Sound Records)
I like all realase , but House is Feeling fits perfect for start of my sets

Carl Roda (Roda Records / Hotfingers)
"House Feeling" for warm up is perfect for me, thx!